Generator Installation in Houston
Professional Generator Design & Installation Experts
When the weather turns stormy and dangerous, you want to ensure that your home is protected from the wrath of nature. A generator provides peace of mind, allowing you to remain in your home safely while the generators power your appliances. Colwell Electric has been providing superior generator installation services in Houston and the surrounding areas since 1990. You can trust us to provide you with a generator that fits your needs and your budget.
Call us today at (713) 940-6120 or contact us online to request an estimate.
How Do I Choose a Generator?
A generator is a big investment, both in terms of cost and size. The type of generator you choose will depend on the size and power requirements of your home as well as your budget, so you need to carefully consider your needs before deciding on a system.
Here are a few factors to consider when determining what type of generator you want for your home:
Type of generator: You'll need to decide if you want a portable, diesel, gas-powered, inverter, or standby generator.
Capacity: Each type of generator produces a different amount of power. You need to select a system that is capable of running all of your essential appliances and systems.
Ease of use: You should figure out how easy each generator is to set up and operate. You may want to select a more user-friendly system to make maintaining power during outages less stressful.
Cost: Consider the cost of each type of generator, as well as the cost of fuel.
Our expert team at Colwell Electric is ready to help you choose the generator that best meets your needs. We sell and install all types of generators, including residential generators, commercial generators, and industrial generators. We also provide maintenance and repair services for existing generators.
Why Hire an Electrician to Install a Generator?
Installing a generator is not a do-it-yourself job. The process involves connecting the generator to your home's electrical system as well as anchoring the generator and connecting it to your fuel supply. The installation needs to be done correctly in order to ensure that your generator works as it should. A professional installer will also make sure that your generator meets all code requirements for your home.
What Are Some of the Benefits of a Generator?
Having a generator can be a wise investment for your home, providing numerous benefits in various circumstances.
Here are some key advantages of owning a generator:
Continuous power supply: A generator ensures that your essential appliances and systems stay powered during blackouts, allowing you to maintain comfort and functionality in your home.
Peace of mind: With a generator, you can rest assured knowing that you have a backup electricity source. Your family will never be left in the dark.
Emergency preparedness: A generator is an essential part of your emergency preparedness plan. It helps you remain self-sufficient and provides electricity for communication devices, lighting, refrigeration, and other vital needs during natural disasters or unforeseen emergencies.
Protection of electronics: By using a generator, you can safeguard sensitive electronics and devices from potential damage caused by sudden power surges or fluctuations during power restoration.
Safety and security: A generator helps maintain home security systems – including alarms, cameras, and interior and exterior lighting – ensuring the safety and protection of your property and loved ones during power outages.
Comfort and convenience: With a generator, you can continue to use essential appliances like refrigerators, air conditioning, heating systems, and lighting, maintaining comfort and convenience even when the main power supply is unavailable.
A generator provides peace of mind, security, and convenience, making it an asset for any homeowner. Contact our Houston residential generator experts to learn more.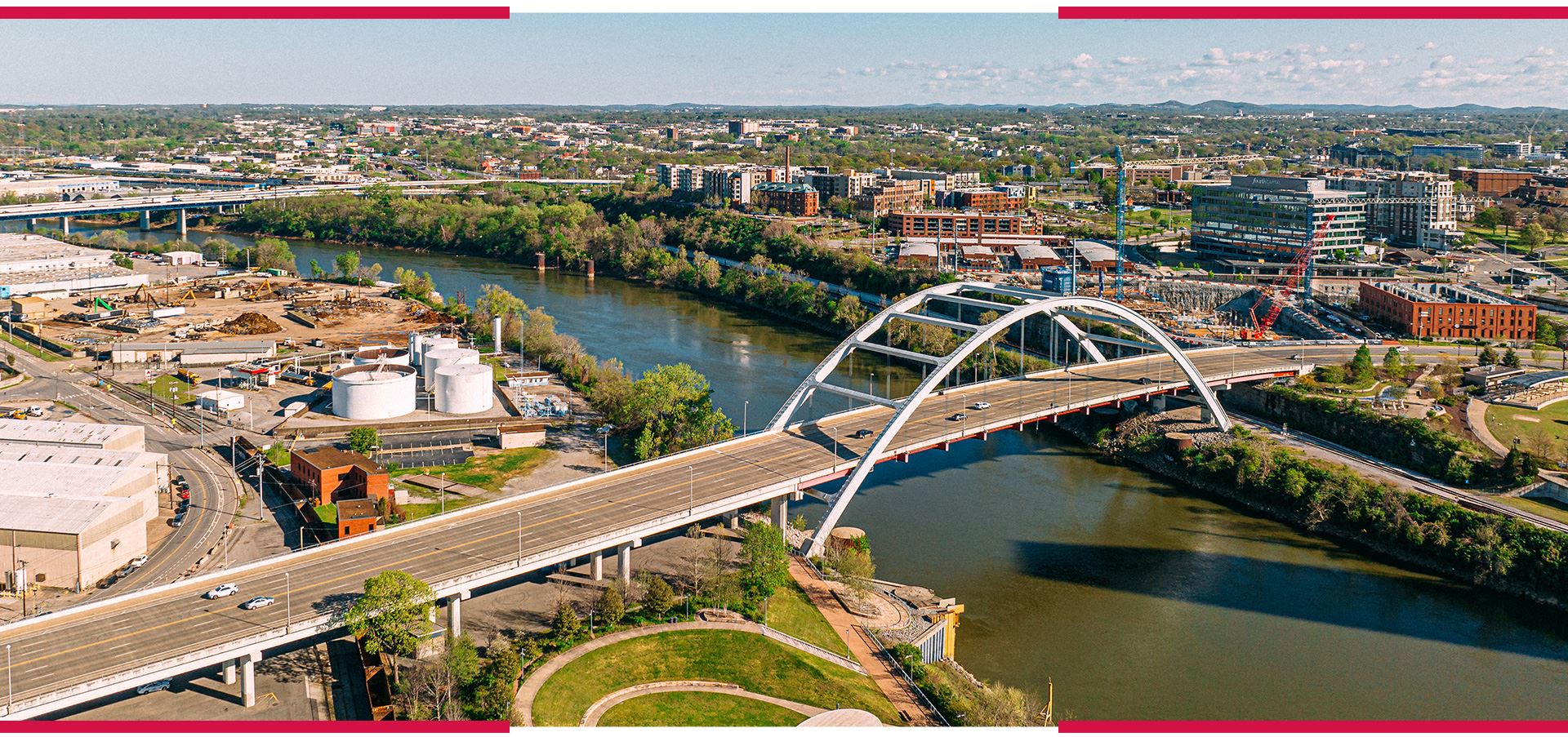 Happy Customers in Your Neighborhood
Our reputation is built on quality service and honoring our commitments.
"So kind and helpful along the way of our house renovation."

10/10 we loved working with Mike and his team. Mike was always so responsive and I love how creative he is when it came to redoing our electric and making it still aesthetically pleasing. Can't recommend these guys enough!

- Nadine B.

"Team was excellent!"

I contacted Colwell Electric because lightning struck my home and damaged quite a few outlets and light fixtures. Mike D. took great care of me. He was helpful and answered all my questions. I am very pleased with their work and professionalism. 

- Heather M.

"Very professional, on time, quality work, overall 5 stars."

No other company came close to the cost I was quoted from Colwell Electric. A family-owned business that I highly recommend.

- Mendi S.

"What a great service you offer!!!"

As Realtors, we are always looking to add value to our clients. I'm excited about the new product Colwell is offering to monitor the electric connections in my home. I have worried about shorts.....not anymore.

- Gaye W.
The Power to Choose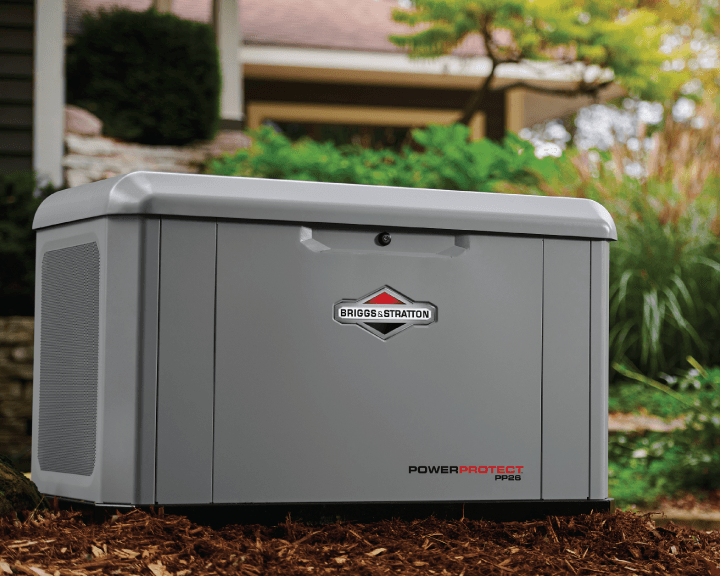 Briggs and Stratton Backup Generator Services
Colwell Electric offers the most reliable and recognizable generator brands. As such, we take pride in offering Briggs & Stratton generators.
With over 110 years of experience, Briggs & Stratton has been trusted by millions of people around the globe and backed by the largest service network in the industry. Briggs & Stratton is known as a strong and trustworthy source for backup power. In recent years they expanded their efforts to include more sustainable, eco-friendly sources of power. The company's overall goal is to meet all consumer power needs, be it at home, at a commercial business, or for on-the-go power.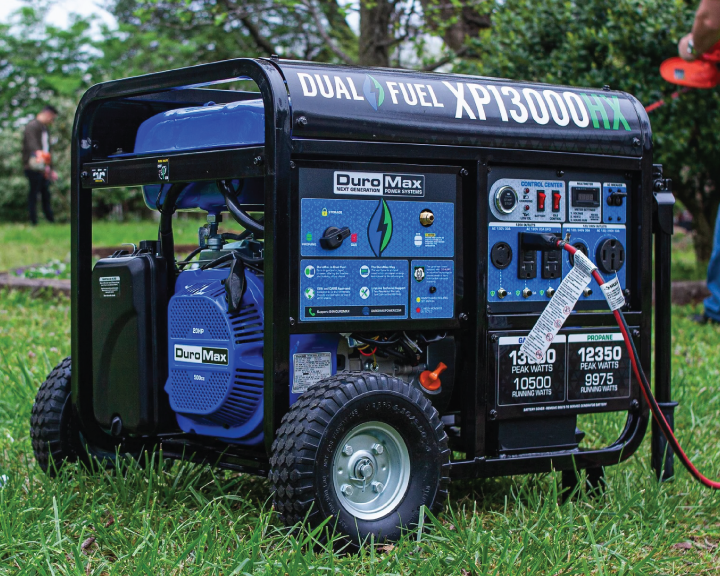 DuroMax Generators
At Colwell Electric, we provide access to some of the industry's most trusted and renowned backup power generator brands, and our pride lies in offering DuroMax generators. DuroMax presents a versatile range of portable generators, enabling us to assist you in finding the ideal model tailored to your specific needs.
Whether you're looking for Dual Fuel gas propane generators or electric start gas generators, we have a comprehensive selection to meet your requirements. Many of DuroMax's generators come equipped with carbon monoxide detection features, ensuring the safety of you and your family by providing protection against harmful engine fumes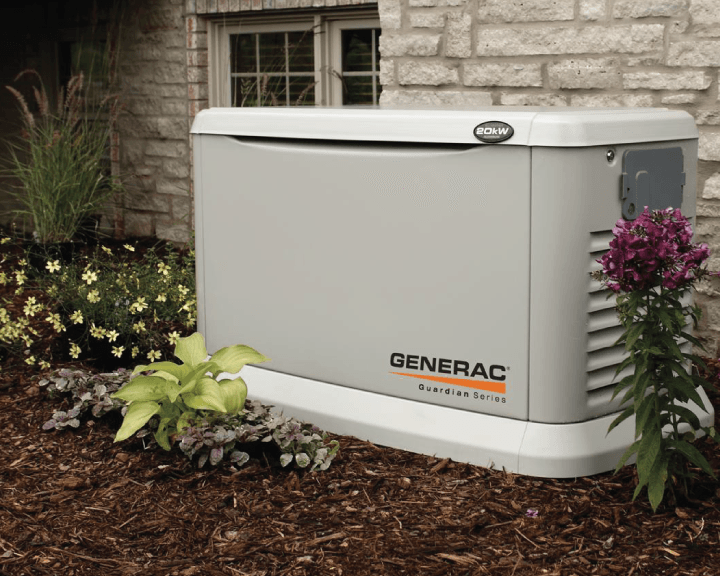 Generac Generators
Installing a home backup generator is an exciting time. Colwell Electric will prepare the installation site outside your home, place the generator, run the natural gas or LP fuel line, install the transfer switch, and make all of the necessary electrical connections. And we will make sure that your backup generator runs properly, and is ready for its first power outage.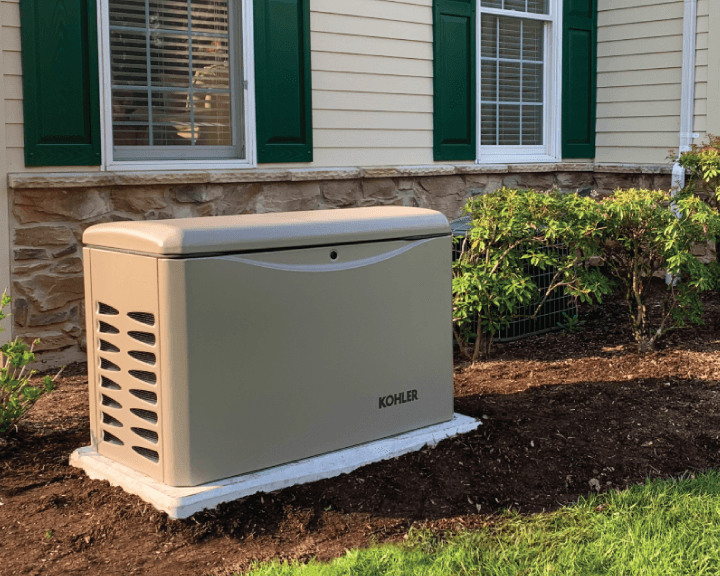 KOHLER Generators
At Colwell Electric, we proudly offer a selection of the industry's top-tier backup power generators, and we place a special emphasis on featuring KOHLER generators. KOHLER generators are engineered for seamless operation, ensuring uninterrupted power to keep life moving smoothly. With commercial-grade engines designed to endure extreme loads, KOHLER generators surpass the demands of home power requirements, providing a reliable and ultra-quiet solution for your power needs.
Let Colwell Electric Handle Your Generator Installation
As a family-owned company, Colwell Electric understands the importance of a safe and comfortable home. Our fully licensed and insured electricians are here to make sure that your family always has access to a reliable source of power, especially when the grid goes down. We can help you choose the right generator for your home based on your specific goals and needs. We have more than 30 years of experience in providing superior residential electrical services and have the expertise necessary to select and install the best system for your home.
Additionally, we provide electrical repair and maintenance services to keep your generator in excellent shape for many years to come. We pride ourselves on providing the best customer service, and our team aims to impress with our knowledge and expertise.
Call us today at (713) 940-6120 or contact us online to get a free estimate on generator installation in Houston.
Why Choose Colwell Electric?
Serving Houston, TX Since 1990
Experienced Team for Every Project

Reinforced by the inclusion of seven master electricians on our team, ensuring a level of skill, knowledge, and reliability in all our endeavors.

High Quality Electrical Solutions

We take pride in offering a comprehensive range of services, from small-scale assignments to turnkey design-build projects.

Available for Emergency Help

We are committed to keeping our clients safe and reassured by providing quick and reliable support in emergencies.

Your Satisfaction Guaranteed

We prioritize quality, integrity, and safety, committing to do what it takes to guarantee the right results in all our endeavors.
Contact Us
No job is too big or too small for us!
For your electrical needs, Colwell Electric is here for you. Our dependable and safety-focused electricians and technicians are available 24/7, ready to handle emergencies.